HARDEEP DHANJAL – MOTIVATIONAL SPEAKER
AkerBP - HALLIBURTON - MAERSK
Hardeep is different. His story is unique and honest. His ability to tell the story and at the same time link it to the core message is fascinating. His way to "take the room" and hold the audience' attention is simply fantastic.
We used Hardeep to present a specific message related to team dynamics and the human factor. His professionalism and dedication to meet our request was beyond expectation. There is no other way to describe his speak than "spot on". The 90 minutes with Hardeep was done in a heartbeat, and the feedback from our team was positive without exceptions.
It is with pleasure I recommend Hardeep. You and your team will not be disappointed.
-Helge Talleraas, Alliance Performance Manager, Aker BP, Mærsk, Halliburton
"Hardeep Dhanjal recently spoke at our Global Leadership Conference in Istanbul, Turkey, where 350 Top Leaders from across the globe, congregated for our annual strategic summit.
Hardeep was fantastic. He had prepared the speech thoroughly and hit all the right key points in order to inspire and motivate our leaders to lead the change on our important strategy journey. I personally also enjoyed his speech tremendously. His stories were truly inspirational. Hardeep beautifully linked his own stories directly to ISS's point in our strategic journey. He even managed to get all of us to rap a bit and that is indeed an achievement! I have received great feedback from my management colleagues in the audience and I warmly recommend Hardeep to any group who is looking for a top level international inspirational speaker."
- Jeff Gravenhorst, Global CEO at ISS A/S
"Dear Hardeep, a strong recommendation from us and heartfelt thanks for your motivational and inspirational presentation!
Hardeep was the motivational speaker at our IBM GBS University day, where he was to motivate approx. 400 of our colleagues. Here he delivered a tremendous talk, which had room for both the serious, the humorous and the thoughtful.
Hardeep is a unique motivational speaker. His mix of Indian-Danish, combined with attitude, impact from rap music and an ability to express our Purpose as a company and people, makes him a unique and unpredictable pleasure for the audience.
The feedback from colleagues has been nothing short of impressive and I can therefore without hesitation, recommend Hardeep Dhanjal as motivational speaker.
PS. To keep the momentum going, we've even made posters and stickers with Hardeep's "Call to action": Oh, yeeeaah !! So we can remind each other that we give it 110% EVERY time! "
- Theresia Bock, GBS Denmark Workforce Leader, IBM.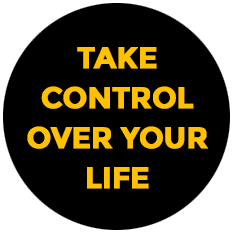 Booking
EXPERIENCE HARDEEP 'LIVE'