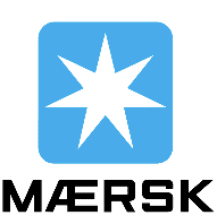 "Life-changing moments?
Now and then but only a few times during a lifetime you encounter those "potential" life-changing moments or people that inspire you to become a better version of yourself – my turn was up last week!
Together with my management colleagues on Maersk Intrepid we had the pleasure of being inspired by Hardeep Dhanjal.  I can honestly say on behalf of the 15 management colleagues and myself that it was nothing short of fantastic.
See, we at Maersk Intrepid want to become the world safest, most efficient and energy emission friendly Jack-up rig in the world but we had a problem. Something has been holding us back from unlocking our full potential, fear of change. This is where Hardeep comes into the picture because in an extraordinary energetic yet simple way he comes across which such a powerful message that sends waves of self-reflection through your body. After an hour with Hardeep you will aspire to become a better person of yourself and more important it will help you to build the courage to say out loud what you want – and go for it!
Hardeep, thank you for bringing the team and me a giant step closer to achieve our ambition…..now I am confident we will succeed. Hardeep, YOU ARE A STAR!"
- Jesper Moberg, Director, Rig manager at Mærsk Drilling - Norway.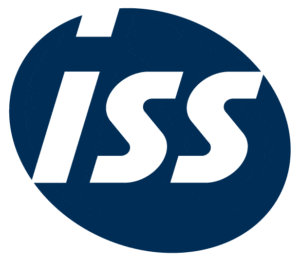 "Hardeep Dhanjal recently spoke at our Global Leadership Conference in Istanbul, Turkey, where 350 Top Leaders from across the globe, congregated for our annual strategic summit.
Hardeep was fantastic. He had prepared the speech thoroughly and hit all the right key points in order to inspire and motivate our leaders to lead the change on our important strategy journey. I personally also enjoyed his speech tremendously. His stories were truly inspirational. Hardeep beautifully linked his own stories directly to ISS's point in our strategic journey. He even managed to get all of us to rap a bit and that is indeed an achievement! I have received great feedback from my management colleagues in the audience and I warmly recommend Hardeep to any group who is looking for a top level international inspirational speaker."
- Jeff Gravenhorst, Global CEO at ISS A/S
"Dear Hardeep, a strong recommendation from us and heartfelt thanks for your motivational and inspirational presentation!
Hardeep was the motivational speaker at our IBM GBS University day, where he was to motivate approx. 400 of our colleagues. Here he delivered a tremendous talk, which had room for both the serious, the humorous and the thoughtful.
Hardeep is a unique motivational speaker. His mix of Indian-Danish, combined with attitude, impact from rap music and an ability to express our Purpose as a company and people, makes him a unique and unpredictable pleasure for the audience.
The feedback from colleagues has been nothing short of impressive and I can therefore without hesitation, recommend Hardeep Dhanjal as motivational speaker.
PS. To keep the momentum going, we've even made posters and stickers with Hardeep's "Call to action": Oh, yeeeaah !! So we can remind each other that we give it 110% EVERY time! "
- Theresia Bock, GBS Denmark Workforce Leader, IBM.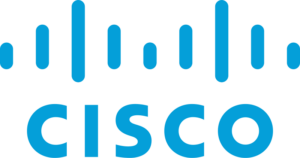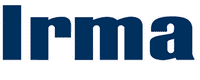 Today, we had gathered all of Irma's Store Managers and Assistant Managers for a mental boost, before the important Christmas shopping season. We had invited Hardeep Dhanjal, to set the tone for the coming months. Oh my goodness! In my long career I have heard many Keynote speakers, also many famous international speakers, but I have NEVER, and I mean – NEVER- seen and heard, a performance like the one that Hardeep delivered today. It was to the point. It went right to the heart and was delivered with a power I have never experienced before. Our team left the speak uplifted, and without doubt of who is responsible for making things happen in both thier private and professional lives. EXCELLENT! Hardeep Dhanjal, you are a star. Thank you for the energy.
- Søren Steffensen, CEO, Irma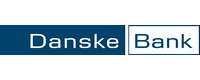 I am impressed and touched by the way Hardeep was able to give an hour's presentation that summed up the vision and ambition of our organization and at the same time captured everything we had talked about in the preparations. The presentation was professional, well-prepared, emotional, humorous and resulted in a standing ovation from the participants. I have never experienced that before. If you are looking for a strong motivational speaker who understands in the most amazing way how to face his fears and creates a serious team spirit and mindset, I can only give my warmest recommendation to Hardeep Dhanjal.
- Anne-Sophie Haagensen, Senior Compliance Officer, Danske Bank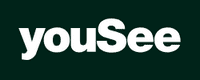 Having witnessed Hardeep's effect and power, I have had the positive experience to work together with Hardeep during the ongoing transformation of the customer service functions at YouSee. Hardeep is an authentic, positive, driven individual who has enforced the management changes towards a data-driven performance culture. He has done this by delivering his own powerful story as well as continuous developing new challenges to the management team in order to push them towards achieving their objectives. His honest, down to earth approach hits hard where it often is needed. His commitment to get involved in "our" process speaks to his high level of professionalism. Please do yourself and your organisation a favour and book Hardeep as soon as possible. He will without doubt push you to higher levels.
- Rolf Adamson, Senior Vice President, Customer Contact Centers, Yousee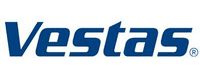 Last friday I had a Team Day for my Vestas Program Team. I decided to get a external inspirational / motivational speaker. I was recommended to book Hardeep Dhanjal. I have heard many international top speakers in my life/career so I´m not so easy to impress any longer. I do not know how to start, but the experience with this fantastic person was unbelievable. He gave the most trustworthy and motivational speak I have ever experienced. He took us on the entire journey from some of the funniest situations in youth to the most thoughtful life moments. Everything was told from his heart... Not something he had read and heard. It was based on situations he has been through. Hardeep is simply the most amazing speaker you can book. He will touch you with his words and presence. It doesn't matter if it´s just a small company or a global top 500 company ... Go for it. Hardeep succeeded in giving us an incredible energy boost and in addtioin, he is also one of the nicest most humble persons I have ever met. Don´t ever miss the chance to experience 1 1/2 - 2 hours with this person. Hardeep it was an honor to have you as part of our team day.
- Carsten Haugaard, Owner, Activator Group, Vestas Program Team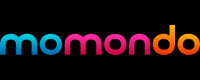 The Product & Development teams at momondo's Copenhagen office has had the honor of listening to Hardeep sharing "The Human Factor" speech. After a team-day with kicking off 2019 with our vision, strategy, objectives and key results, Hardeep helped us to really make sure that everyone was inspired to reach those goals and how to do it. Hardeep did an excellent job in making sure to understand our business, industry and topic in advance, and tailored his speech to our specific audience. The outcome resulted in a blast through every minute of his speech and he received extremely positive feedback from our teams. Hardeep has an amazing ability to speak directly to the hearts and minds of people and was truly inspirational in his approach. Hardeep helped our teams see each other, and the goals of our organisation, in a new light and he sparked changes that fuels better performance long after our kick-off ended.
- Pernille Trolle Brøgaard, Director of Product Management, momondo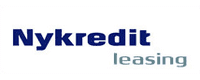 The whole company was assembled for our annual meeting and we experienced an incredibly inspiring talk from the energetic and dynamic speaker Hardeep Dhanjal. Just the kind of person I really appreciate. Many of the employees were inspired to become more focused and to train in order to get better at reaching their goals. Hardeep presented many key factors for success that everyone can take with them and apply directly to their daily work tasks, while at the same time being very entertaining. Lots of respect and a strong recommendation from us.
- Per Kyllebæk, Director, Nykredit Leasing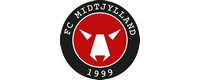 Hardeep made an impression! A strong and lasting impression. The Professional team, our talent academy and all of our employees got a completely authentic performance which was full of passion, vigor, energy, and especially knowledge, on how one can grow as a person, group or business. A combination of personal experience peppered with examples from performance culture, created a magical morning in Ikast. We still carry Hardeeps talk with us in our hearts and in our minds every day. We highly recommend Hardeeps skills to others. You will not be sorry. It is not the last time we see Hardeep in FC Midtjylland.
- Glen Riddersholm, Head Coach, Football Club, FC Midtjylland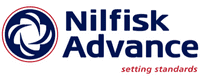 If you're like most of us, you'll leave the room with a million thoughts. Thoughts that will challenge you in terms of how, on what, and with whom you spend your life. No matter in your private- or corporate life.
- Anders Mau Kristiansen, Commercial Excellence Manager, Nilfisk Advance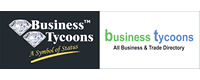 It is an honor to work with Hardeep, who inspires and sees the potential in everyone. Hardeep speaks in a powerful way on goals and the desire and sacrifice needed to achieve them. He makes the audience completely focused. He is so passionate about helping others, you actually just want to jump up and change your life immediately.
- Christopher Hansen, Co-founder and Chairman Tycoons Business Network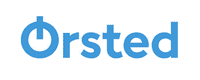 Hardeep is a remarkable inspiration for development of your full potential as a person and team, reminding you of the essential things in life.
In order to achieve your vision, you must confront your fears and utilise forgiveness, dedication and discipline. Focus, analysis an execution are the keys to overcoming the obstacles that prevent you from reaching your goals. It is how you will succeed even though your mind and the "spectators" are telling you that it is impossible. Hardeep uses his own life story as the foundation for his inspiring speak and has a unique ability to link his experiences and secrets to success, to your life and your organisations challenges. He motivates you to put your goals in perspective and activates a change in mindset and focus bringing you closer to your vison. Hardeep accomplishes this in a breath-taking way, that gives you goose bumps all over. He leaves you emotional touched, mentally inspired and empowered to act.
- Søren Thorbjørn Larsen, Director, Dep. EPC Dir. and Project Mgmt. Support, Wind Power, Ørsted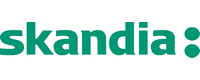 We had the pleasure of Hardeep for our IT day where we worked on the theme "Changes & Transformation". Hardeep hit everyone in the heart with his message as well as positive energy. Hardeep is incredibly passionate and inspiring and is really adept at spicing up serious messages with both humor and warmth. Everyone went home that day with an energy boost and many inspirational points for reflection on their own potential and development potential. I warmly recommend Hardeep as an inspirator and motivator.
- Torben Rosenkrans, CEO, Skandia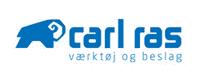 Over the years I have met many international top-level speakers, but I have never met anyone like Hardeep. Hardeep is by far the best I've heard. Where he, with his honest and hugely authentic form, spellbound us all (300 employees) with his story. I can 100% recommend Hardeep for your event - you will not be disappointed! He will fill you with inspiration and joy.
- Gorm Rasmussen, Holder, Carl Ras A/S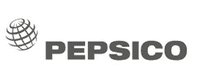 I want to extend a BIG thank you on behalf of PepsiCo Nordic! Thank you for the incredible motivational speech during our PepsiCo Nordic Kick Off event at Legoland Conference Center on January 25th. The passion and your energy is second to none and truly inspirational! And very humorous, too! The feedback has been super positive and you really inspired us all to go that extra mile, to challenge fear and to believe in reaching high targets by perseverance and continuous improvement. Your flow was spot on and 1 hour was over way too fast. We really appreciated the preparation you had put into this and you made clear references and related your topics to our business – highly appreciated. We highly recommend you to anyone who need high energy, motivation, inspiration and fruit for thought. We hope to welcome you back soon again.
- Kenneth Damgaard, Franchise Manager, CSD / NCB Danmark, / Finland / Island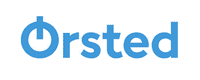 How do you mesmerize 150 professionals for 75 minutes? You hire Hardeep Dhanjal and experience an incredible, energetic, thought-provoking, serious and entertaining performance. Hardeep is personal, grounded, and brave enough to use his own vulnerability (strengths and challenges) to emphasize his points. He managed to draw parallels directly related to our business sector – Energy. A totally inspirational and powerful speak that we strongly recommend. He must be experienced.
- Christian Juul, Vice President, DONG Energy Wind Power A/S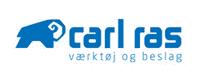 The show was shot by Hardeep, which was amazing and clearly the best whip in the nine years I've been with. The lecture on the first day also helped us to make ourselves a little more upset. Thanks again for a great post.
- Mikael Holm, Group Purchasing Manager / Corporate Purchasing Manager Carl Ras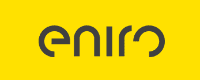 Thank you so much for an inspiring afternoon, where you gave us both energy and inspiration. You were a really positive experience and you were good at creating the good mood from the moment you entered the door. Your enthusiasm and high energy hit the spot from the very beginning and gave us all the energy. You were able to combine humor with the serious message and made it both permitted and easier for us to look inward. You're an eminent storyteller and you manage to maintain focus on our needs, whether the references are your own experiences or stories you've encountered over the years in your exciting network and interest in other people. It can be felt. You have some clear and cool messages: either you are a spectator or you are a player! Get out of your comfort zone - This is where it will be difficult, and this is where you develop! We will take them with us and will refer them again and again. It's really inspiring that you're starting from yourself - both when it's been unhealthy and hard, and when it's all gone and you've succeeded. Your targeting, passion and ability to convey was a big win for us and puts on the little gray of everyone. Thanks again a thousand times.
- Charlotte Lentini From, Nordic HR Project Manager, Eniro
- Mikkel Nedza, Head of Nordic Customer Service & Sales Support, Eniro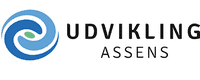 Thank you very much for a deeply inspiring and enriching morning together with Hardeep. Participants - leaders from our small and large member companies - were challenged in the very best way and went from there with a strong commitment to making an even greater difference for themselves, their families and their employees. Hardep's commitment and dedication are contagious, and his story affected us all.
- Kristine Lyngbo, Business and Tourism Manager, Development Assens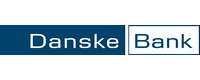 Hardeep keeps surprising the audience with his catchy storytelling and great stage performance. His messages are powerful and deal with some of the most relevant people-challenges that organizations face today. His powerful inspirational energy connects with his audience as he takes them on his change journey. At the end of his speak, Hardeep leaves the audience with many self-reflections, self-empowerment and the desire to change – which essentially is why we keep inviting Hardeep back as an inspirational speaker. Highly recommended.
- Kenneth Thomsen, Chief Consultant, Group HR, Danske Bank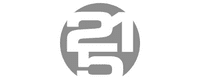 Dear Hardeep. Thank you for a motivating, engaging and super interesting lecture the other day. Right from the first meeting with you, it clearly recognizes how you with great humility take on the task of motivating your audience - you act in a serious yet unpretentious way to convey your message so that it is fully felt in the heart. Thank you for never giving up! I will make sure that on our internal blog for all our owners (about 300 families) write a message about you and our experience, there are many business owners among our owners, and I hope that you will experience interest from them.
- Laila Albæk Salem Køj, Direktør, 21-5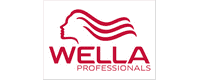 First of all, thank you very much for your inspiring speech at our meeting last Monday. I thought you hit our situation incredibly well and got everyone out of their seat and Changed their perspective. You have received a lot of positive feedback and created a great inspiration. I have already heard of several who have told you about your contribution to family and colleagues - I'm sure they would like to see and hear more from you in the future. Last but not least, your contribution made a perfect start to the topics and discussions we had throughout the day. Inspiration to take care of your own success, not to be satisfied with good and dare to set ambitious goals and pursue them fell uncommonly well in sync with the later themes.
- Jens Egelund-Muller, Wella Country Manager, Denmark and Norway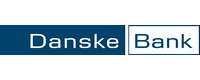 We invited Hardeep to an event at Danske Bank where talents from throughout the bank were gathered for knowledge sharing, networking and ideation. The theme of the day was "Creating Impact", and we wanted a motivational speaker who would inspire our talents to reach for the stars and to "walk the walk" and not just "talk the talk". Hardeep definitely did that. He was able to bring everyone together and inject laughter and energy in to the room at the end of an intense day. If you want someone to impact and motivate your colleagues; Hardeep's your man.
- Peter Andresen, Chief Consultant, Group HR, Danske Bank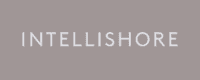 At Intellishore, we had the pleasure of having Hardeep give an absolutely awesome, inspiring and motivational boost of a speech for the entire company on the same day of our annual seminar departure to Tokyo. The purpose of the session was to move our company from performing good to GREAT. With his energetic and passionate personality, Hardeep simply nailed the session blended with hard facts, personal stories, discipline, life reflections flavored with incredible rhythmic beats. If you wish to inspire your audience, motivate team performance or are just in the need of an encouraging injection of vitality, then Hardeep is your guy. He catalyzed the process for us and we are confident that the session with Hardeep has ignited our quest to reach greatness in all we do as a company and for our clients. I hereby give Hardeep my warmest recommendations.
- Amit Lutra, founding partner, Intellishore A/S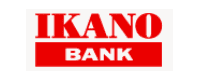 Thank you for an incredibly inspirational talk! We definitely recommend your talk to other companies. I will also make sure to recommend you to as speaker for our other offices in Europe. Thanks again!
- Cecilia Ståhle, Head of Customer Operations, Ikano Bank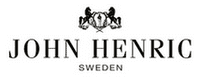 Hardeep has a unique ability to touch people in the heart and inspire them to fight for their goals. He is passionate and transfers his own passion and energy into the audience. Hardeep's lecture is a super experience for any kind of business event. I give Hardeep my strongest recommendation.
- Nicklas Nordbergh, CEO, John Henric AB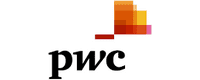 Hardeep speak from the heart. He touched my heart with his ability to speak to our innermost desires and ambitions. He motivates and inspires people to take advantage of life's many possibilities.
- Oskar Singha, Price Waterhouse Coopers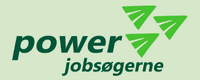 Great Big thanks to Hardeep, who with his personal story has been Powerjobsøgernes role model. Hardeep speaks with great empathy and passion and you feel his words so strongly that emotions affect you deep down in your soul. Hardeep has personally demonstrated how perseverance has given him super powers that he inspires and motivates thousands of others with. Powerjobsøgerne can highly recommend investing in the Hardeep offer. Before Hardeep's presentations we were "spectators" - now we are "players" on the field. We are so excited that we have booked Hardeep again and are very much looking forward to hearing him again at our next event.
- Pia Rasmussen, Event Coordinator, Powerjobsøgerne
I can only encourage everyone to use Hardeep as a motivational speaker and / or coach. He is a truly inspirational human being. Hardeep is simply Denmark's most inspirational speaker!
- Peter Hauge Jensen, Managing Director 3 x 34
EVENTS
(This calendar only shows some of the speaks)
2021
COWI 1 Juni.
Roskilde Handelsskole 20 Maj.
Seimens 18 Maj.
KMD 5 Maj.
VUC Lyngby 4 Maj.
Interserve UK 22 April.
Danske Bank 16 April.
Tack International 16 April.
Basic Bank 15 April.
Ungcenter Kolding 9 april.
TDC 8 April.
Mitie London 1 April.
Mitie London 18 Marts.
DEIF A/S 5 Marts.
TACK Denmark 25 Feb.
Intrum A/S 11 Feb.
Falcon.io 5 Feb.
TRYG Forsikring 22 Jan.
TRYG Forsikring 21 Jan.
Frederiksborg Gym 13 Jan.
Coprate.io 11 Jan.
2020
Sleeknote 2 dec.
Ørsted 4 dec. 
Vivino 2 dec.
København Håndbold 27 nov.
Randers Regnskov 23 nov.
Ørsted 7 nov.
John Lewis Hong Kong 4.nov.
VUC Syd 2 nov.
Lloyds Bank London 22 okt.
Movia 9 Okt.
Ledernes Hovedorganisation 1 Okt.
Sleeknote 30 Sep.
Designerskolen 15 Sep.
BFI Indkøb 10 Sep.
Intellishore 8 Sep.
Mærsk Drilling (3) 26 Aug. 
Online speak 17 Aug.
Lyngby Gym 14 Aug.
Fredensborg 11 Aug.
Mærsk Drilling (2) 6 Aug.
Mærsk Drilling 4 Aug.
Roche Diagnostics 30Jan.
Privatsikring 29 Jan. 
Redbarnet 24 Jan.
Mærsk - Norge 23 Jan.
Lejre Kommune 22 Jan.
Irma Ledergruppe 22 Jan.
Invorkers 17 Jan. 
Frederiksborg Gymnasium 15 Jan.
Ålborghus Gymnasium 9 Jan. 
2019
Ringsted Campus 29 Nov.
Turkish Airlines 26 Nov.
København 20 Nov.
Helsingør Ungdom 18 Nov.
Erhvervsstyrelsen 7 Nov. 
Ungdom 24 Okt.
Netværk 12 Okt.
Modström 8 Okt.
EY Ernst & Young 4 Okt.
Privatsikring 1 Okt.
VUC Åbenrå 23 Sep.
BMS Cranes 14 Sep. 
Hultaforce Kundemøde 12 Sep.
Roche Diagnostics 6 Sep.
Horsens VUC 30 Aug.
Hultaforce 26 Aug.
Lyngby 16 Aug. 
Mulernes Legatskole 16 Aug.
Fredensborg 14 Aug.
Youth Summit Sønderborg 7 Aug.
London – England 16 Juli.
Daxiomatic 20 Juni.
Malmø – Sweden 19 Juni. 
Mærsk 4 Juni. 
Leadership Conference – Istanbul Turkey 22 Maj.
Center for familiepleje 4 Maj. 
ADVODAN Advokater 3 Maj. 
Årsmøde 29 April.
Livsværk 27 April. 
Størstrøm VUC 23 April.
IBM 5 April.
AddWish 2 April.
Maskinmestrenes Forening 7 Marts. 
Forbrugerrådet 6 Marts.
Roskilde Handelsskole 6 Marts.
Brøndby IF 27 Februar.
UU 20 Februar.
UngDanmark 2 Februar. 
AP Pension 28 Januar. 
BiQ 25 Januar.
Tryg Forsikring 24 Januar.
DYNAMIC 18 Januar.
EUC Nord 18Januar.
Erhverv Hjørrings Nytårskur 17 Januar.
UCN Nordjylland 17 Januar.
Momondo 10 Januar.
Aalborghus Gymnasium 8 Januar.
2018
Award show unge København 21 December.
Tryg Forsikring 18 December.
Rungsted Gymnasium 13 December.
Haderslev Jobcenter 12 December. 
Kvickly Lederkonference 5 December.
Yousee Ledersamling 3 December.
Kolding UU 29 November.
TRYG 27 November.
DSB 21 November.
Danske Bank Talent udvikling 20 November.
Læresamling 15 November. 
Vestas 9 November.
VUC Syd 5 November.
Klintebjerg Efterskole 2 November.
Tryg elever 31 Oktober.
Assens 23 Oktober. 
IRMA Lederkonference 9 Oktober. 
Horsens Bibliotek 4 Oktober.
Classenskelegatsskolen 27 September. 
Classenskelegatskolen 26 September.
Netværksgruppe 17 September. 
ISS 13 September.
Kriminalforsorgen 7 September. 
ZBC 31 August.
TDC 28 August.
Netværksgruppe 23 August. 
DGI Esport 11 August.
Hassenberg Gym 9 August.
Kolding IBC 9 August.
Udvikling Assens 8 August.
The Whole Company 8 Juni.
Netværksgruppe 8 Juni.
Lindberg International 7 Juni. 
Kalundborg Kommune 31 Maj.
Ørsted Wind power 30 Maj.
Psyk+ 28 Maj.  
Danske Bank 24 Maj. 
Stevns Kommune 23 Maj
Tyskland 3 Maj.
Psyk+ 2 Maj. 
DCC Energi 20 April. 
VL Gruppe 18 April.
TEDx 14 April.
VID Gymnasium 23 Marts.
Skole & Uddannelse 22 Marts.
Københavns Kommune 17 Marts.
Dialab Bestyrelsesmøde 8 Marts.
Sephora 8 Marts.
Vejle Erhvervsskole Lærersamling 1 Marts. 
Forældre Foreningen Sorø 23 Februar. 
Yousee Retail 7 Februar. 
Ledership Conference 6 Februar.
Keynotespeak 2 Februar. 
Pepsi Nordic 25 Januar.
Yousee 24 Januar.
ISS Lederseminar 23 Januar.
Psykiatri Plus KBH 18 Januar.
Storstrømforsikring 17 Januar.
Danske Bank 16 Januar.
Psykiatri Plus 15 Januar.
Nets Danmark 12 Januar.
Aalborghus Gymnasium 9 Januar. 
Vestergaard 2 Januar. 
2017
Yousee 20 dec.
Tårnby 19 dec.
Jobcenter Haderslev 13 dec
Assens ungdom 6 dec. 
D`bramante  1928 5 dec.
Hillerød 10 klasse center 4 dec.
Rosendalskolen & Hobro Søndre skole 30 nov.
VUC Nordsjælland 23 nov.
VUC Vejle 22 nov.
Nykredit Leasing 13 nov.
Børne og Unge 9 nov.
Kerteminde Efterskole 4 nov.
Læreforeningen Sjælland 3 nov .
Aabenraa Kommune Karrieremesse 31 okt. 
Midtskole 30 okt.
Telia Danmark 26 okt.
Sorø Kommune 25 okt.
Gribskov Efterskole 24 okt.
Kalundborg Kommune 24 okt.
Tryg Forsikring 13 okt.
Skyum Idrætsefterskole 12 okt. 
Albertslund VUC 10 okt.
Campus Vejle 5 okt.
Nets Danmark 2 okt.
Copenhagen Marriott Hotel 30 sep.
Danske Bank 29 sep. 
Riss Friplejehjem 28 sep.
Tønder VUC 28 sep.
Assens Ungdomsskole 21 sep.
Helsingør 10 klasser 20 sep.
Guldborgsund kommune 15 sep.
Skanderborg Kompetencecenter 14 sep. 
Socialpædagogerne  11 sep.
Ølgod Efterskole forældre dag 3 sep. 
Gunslevholm Idrætsskole 1 sep.
Skandia Pension 31 August.
Yousee 26 August.
Dong 22 August.
IBC Kolding 21 August.
VUCSyd 9 August. 
Carl Ras 10 Juni. 
Privat arrangement 10 Juni.
Odense Community College 10 maj.
Brøndby IF Netværk 10 maj.
Intallishore 2 Maj
Albertslund 28 april
Netværk Danmark 25 april.
Vejle 19 april.
Primo Tour Ligaen 18 april
EA Sports Team 11 April
Albertslund 6 April
Fyns Erhvervs Netværk 30 marts.
Stibo Systems Partner Conference 30 marts.
Liga Håndbold 20 marts.
Haderslev VUC 6 Marts.
Cult A/S 2 marts. 
Ranum 14 feb. 
Gribskov 9 feb. 
Skyum Idrætsefterskole 1 feb.
Skolelederforeningen 27 Jan.
UCN Hjørring 17 jan.
Aalborg Gymnasium 16 jan.
Campus Vejle 13 Jan.
Eniro Keynote Speak 13 Jan.
2016
Business Kickoff 8 dec. 
Danske Advokater 7 dec.
Skolelære & Ledere Vejle 7 dec.
Tårnby 6 dec.
Netværk Danmark 25 nov.
Nordvesthuset 19 nov.
Wella Denmark 7 nov.
DUSK-Net, 5 nov.
Speakersclub København  1 nov.
Speakerclub Århus 25 okt.
Nordvest Ungdom 12 okt.
Høje Taastrup Gymnasium 11 okt.
Athena Conference 6 okt.
IBC Kolding 4 okt.
Aabenraa Handelsskole 3 okt. 
LittleBigHelp Velgørenhed 1 okt.
Brøndby Hallen 27  sept.
Nørbæk Efterskole 24 sept.
Fredensborg Kommune 22 sept.
Skandia 16 sept.
Fredensborg Kommune 15 sept.
Albertslund 12 sept. 
Dansk Standard 8 sept.
Ølgod Efterskole 4 sept.
Hotel Absalon 1 sept.
PricewaterhouseCoopers (PWC) 26 aug.
DSB 26 aug.
DSB 25 aug.
Helsingør Ungdomsskole 17 aug.
Momentum Academy 17 aug.
Udvikling Assens 16 aug.
Ringsted Musik- og Kulturefterskole 11 aug.
Christinelystskolen, Lemvig 2 aug.
Fagdag Lærerne i Gribskov Kommune 28 juni.
Skovvangskolen 21 juni.
Privat arrangement 9 apr.
Skolen ved Bülowsvej, Frederiksberg 2 apr.
Nykredit Bank, Finansforbundet 31 marts.
EUC Syd 29 marts.
Skolelederforeningen Konference 10 marts.
Center for pædagogisk udvikling 25 feb.
Hedensted Kommune 24 feb.
University College Nordjylland 18 feb.
Ishøj Gymnasium CPH West 10 feb.
Knord Lyngby 25 jan.