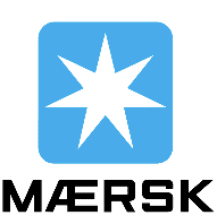 "Life-changing moments?
Now and then but only a few times during a lifetime you encounter those "potential" life-changing moments or people that inspire you to become a better version of yourself – my turn was up last week!
Together with my management colleagues on Maersk Intrepid we had the pleasure of being inspired by Hardeep Dhanjal.  I can honestly say on behalf of the 15 management colleagues and myself that it was nothing short of fantastic.
See, we at Maersk Intrepid want to become the world safest, most efficient and energy emission friendly Jack-up rig in the world but we had a problem. Something has been holding us back from unlocking our full potential, fear of change. This is where Hardeep comes into the picture because in an extraordinary energetic yet simple way he comes across which such a powerful message that sends waves of self-reflection through your body. After an hour with Hardeep you will aspire to become a better person of yourself and more important it will help you to build the courage to say out loud what you want – and go for it!
Hardeep, thank you for bringing the team and me a giant step closer to achieve our ambition…..now I am confident we will succeed. Hardeep, YOU ARE A STAR!"
- Jesper Moberg, Director, Rig manager at Mærsk Drilling - Norway.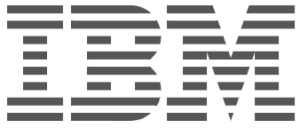 "Dear Hardeep, a strong recommendation from us and heartfelt thanks for your motivational and inspirational presentation!
Hardeep was the motivational speaker at our IBM GBS University day, where he was to motivate approx. 400 of our colleagues. Here he delivered a tremendous talk, which had room for both the serious, the humorous and the thoughtful.
Hardeep is a unique motivational speaker. His mix of Indian-Danish, combined with attitude, impact from rap music and an ability to express our Purpose as a company and people, makes him a unique and unpredictable pleasure for the audience.
The feedback from colleagues has been nothing short of impressive and I can therefore without hesitation, recommend Hardeep Dhanjal as motivational speaker.
PS. To keep the momentum going, we've even made posters and stickers with Hardeep's "Call to action": Oh, yeeeaah !! So we can remind each other that we give it 110% EVERY time! "
- Theresia Bock, GBS Denmark Workforce Leader, IBM.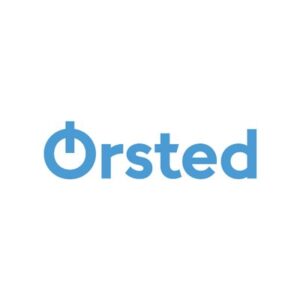 "We had the pleasure of having Hardeep join us for our End of Year event, spanning 4 HR teams across Denmark, Poland and Malaysia, In the age of Corona, The event was virtual, and we all sat glued to our computers as Hardeep's messaging blew through our screens. It was a well-needed dose of energy, inspiration and motivation that resonated with us all- across cultures, age, seniority and professional background. Hardeep keep's it real, speaks from the heart, and is a welcome breath of fresh air in a corporate environment. Particularly for us, he spoke to our sense of purpose and reminded us of the big picture - that everything we do is actually to make the world a better, and greener place for generation's to come. Thank you Hardeep – we will continue to keep your talk alive!
And as the team put it: "Best way to end 2020, and go into 2021", "I have written so many notes about what he was saying, I ran out of post-its (and they were XL size)", "I need to hear it again – soon", "So inspirational - probably the best inspirational speaker I have ever heard"
Mia Gren-Sørensen, Head of P&D Shared Functions, , People & Development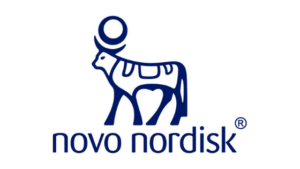 "I had the pleasure of having Hardeep Dhanjal deliver an amazing inspirational speech to my Global Talent Acquisition leadership team. Our company, Novo Nordisk, is experiencing an unprecedented success and our company is growing at an amazing pace. Our purpose and licence to operate in TA is to fuel our company's growth with the best diverse hires and for this we need to come together as one leadership team and set the direction of our TA organisation. We cannot accomplish this, if we are intimidated by the task, nor if we don't mobilize our efforts and lead as one team. Even high performing teams like ours need a fresh impulse, an inspirational push, a call to action – and the best one to deliver this is Hardeep Dhanjal, no doubt about that!
From the moment I met him, I was impressed by his authenticity, drive and diligent work. He came prepared to our first meeting with the questions that helped him deliver one of the most inspirational speeches I've heard in my career. In this fast paced world it is not an easy task for an inspirational speaker to keep the attention of his/her audience for a entire hour – but Hardeep did exactly that. He went all in and we did together with him – thanks to his talent! He created that burning platform for us to come even closer together for the greater good. In my mind, the best compliment anyone who delivers a speech is that he/she is quoted over and over after the speech or that people want to invite him/her to their teams or recommend to their network. This is exactly what happened on the 9th of February 2023 – we were blown away as a team! Well done, Hardeep!"
Isabella Rinder, Vice President, Global Head of Talent Acquisition, Global People & Organisation,
Novo Nordisk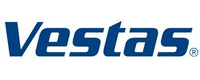 "Last friday I had a Team Day for my Vestas Program Team. I decided to get a external inspirational / motivational speaker. I have heard many international top speakers in my life/career so I´m not so easy to impress any longer.
I do not know how to start, but the experience with this fantastic person was unbelievable. He gave the most trustworthy and motivational speak I have ever experienced. He took us on the entire journey from some of the funniest situations in youth to the most thoughtful life moments. Everything was told from his heart... Not something he had read and heard. It was based on situations he has been through.
Hardeep is simply the most amazing speaker you can book. He will touch you with his words and presence. It doesn't matter if it´s just a small company or a global top 500 company ... Go for it. Hardeep succeeded in giving us an incredible energy boost and in addtioin, he is also one of the nicest most humble persons I have ever met. Don´t ever miss the chance to experience 1 1/2 - 2 hours with this person. Hardeep it was an honor to have you as part of our team day."
Carsten Haugaard, Owner, Activator Group, Vestas Program Team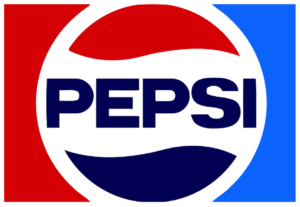 "I want to extend a BIG thank you on behalf of PepsiCo Nordic! Thank you for the incredible motivational speech during our PepsiCo Nordic Kick Off event at Legoland Conference Center on January 25th. The passion and your energy is second to none and truly inspirational! And very humorous, too! The feedback has been super positive and you really inspired us all to go that extra mile, to challenge fear and to believe in reaching high targets by perseverance and continuous improvement.
Your flow was spot on and 1 hour was over way too fast. We really appreciated the preparation you had put into this and you made clear references and related your topics to our business – highly appreciated.
We highly recommend you to anyone who need high energy, motivation, inspiration and fruit for thought. We hope to welcome you back soon again.
Kenneth Damgaard, Franchise Manager Pepsi co."
Kenneth Damgaard, Franchise Manager Pepsi co.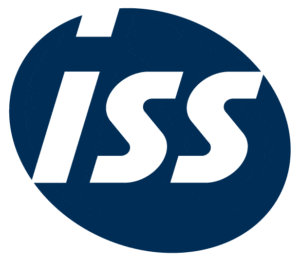 "Hardeep Dhanjal recently spoke at our Global Leadership Conference in Istanbul, Turkey, where 350 Top Leaders from across the globe, congregated for our annual strategic summit.
Hardeep was fantastic. He had prepared the speech thoroughly and hit all the right key points in order to inspire and motivate our leaders to lead the change on our important strategy journey. I personally also enjoyed his speech tremendously. His stories were truly inspirational. Hardeep beautifully linked his own stories directly to ISS's point in our strategic journey. He even managed to get all of us to rap a bit and that is indeed an achievement! I have received great feedback from my management colleagues in the audience and I warmly recommend Hardeep to any group who is looking for a top level international inspirational speaker."
- Jeff Gravenhorst, Global CEO at ISS A/S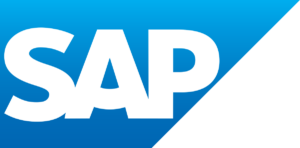 We were very impressed that in the space of 1 week, Hardeep delivered not 1 but 2 amazing speaks to SAP, each speak specifically tailored to 2 very different audiences.
The first speak was a client event attended by leaders from some of our largest Danish customers. Hardeep delivered the tools and methods needed to accelerate as a company and topped it off by energizing leaders to take action to implement positive changes. He simply showed the way to make leaders better people managers.
For the second speak, we had asked Hardeep to focus on inspiring our team to improve their teamwork, communication and efficiency. We wanted to bring our Danish team to the next level. How to stay successful and build on our success. He also presented valuable insight on how to deal with the pressure of being part of an ambitious, successful company including the importance of self-reflection as a key element in our work-life balance.
We strongly recommend Hardeep Dhanjal to our colleagues, customers and partners. Any company or organization that is going through change or wants to improve their business mindset can benefit from one (or more) visits from Hardeep Dhanjal.

Hardeep's speak was incredibly fascinating and captivating. I was completely blown away and lost track of time and space. His personal story – and the powerful way he shares it – is very inspiring and relevant to anyone wanting a little push to just go out there, set high goals and pursue them relentlessly. I would be happy to recommend Hardeep to any organization or team.
Merete Søby, Executive Vice President, KMD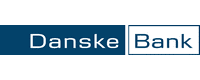 I am impressed and touched by the way Hardeep was able to give an hour's presentation that summed up the vision and ambition of our organization and at the same time captured everything we had talked about in the preparations. The presentation was professional, well-prepared, emotional, humorous and resulted in a standing ovation from the participants. I have never experienced that before. If you are looking for a strong motivational speaker who understands in the most amazing way how to face his fears and creates a serious team spirit and mindset, I can only give my warmest recommendation to Hardeep Dhanjal.
Anne-Sophie Haagensen, Senior Compliance Officer, Danske Bank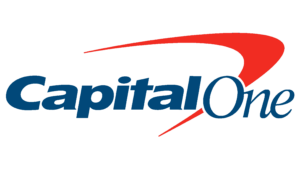 "Hardeep is as sharp as they come. He picks up on what matters to you and your team, he is able to easily pick up the context within which you operate and adds a uniquely inspiring perspective to it. I cannot recommend Hardeep highly enough. I hope I get to work with him again soon!!!"
Bilal Clarance, Engineering Leader at Capital One.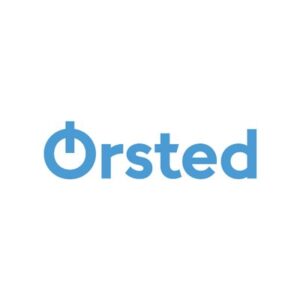 Hardeep is a remarkable inspiration for development of your full potential as a person and team, reminding you of the essential things in life.
In order to achieve your vision, you must confront your fears and utilise forgiveness, dedication and discipline. Focus, analysis an execution are the keys to overcoming the obstacles that prevent you from reaching your goals. It is how you will succeed even though your mind and the "spectators" are telling you that it is impossible.
Hardeep uses his own life story as the foundation for his inspiring speak and has a unique ability to link his experiences and secrets to success, to your life and your organisations challenges. He motivates you to put your goals in perspective and activates a change in mindset and focus bringing you closer to your vison.
Hardeep accomplishes this in a breath-taking way, that gives you goose bumps all over. He leaves you emotional touched, mentally inspired and empowered to act.
Søren Thorbjørn Larsen, Director, Dep. EPC Dir. and Project Mgmt. Support, Wind Power, Ørsted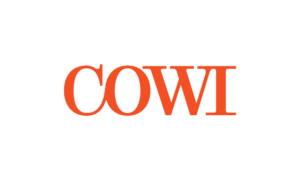 "At our Management Seminar, Hardeep Dhanjal demonstrated that he truly is an inspirational keynote speaker. He is a magnificent storyteller who really knows how to capture his audience. He conveyed his take on leadership compellingly while infusing energy and delivering powerful, memorable punchlines referred to by the participants throughout the seminar and beyond."
Henrik Winther, Executive Vice President, COWI

"We have previously had the pleasure of Hardeep internally at Experian and based on the great value and enthusiasm Hardeep brought to all our employees, this year we chose to hire him for our Innovation Summit in Copenhagen and Oslo.
The Innovation Summit is our annual flagship conference for our customers, and with technology as the overarching theme, Hardeep was the man to talk about the human factor in relation to the technological journey we are all on.
Of course, Hardeep did not disappoint – of all the speakers we had on stage, he was the absolute top scorer and there was only positive feedback from everyone around his 45 minutes on stage. Based on his own personal journey, he clearly articulated the importance of being able to adapt and overcome his own fear of change. It was extremely motivating from start to finish and Hardeep managed to get through to everyone - with a passion, energy and understanding for the audience that you rarely experience. Hardeep is a potential world star, so book him while there are still available times in his calendar - it's definitely something you'll never regret!"
Bo Rasmussen, Chief Customer Officer, Nordics, at Experian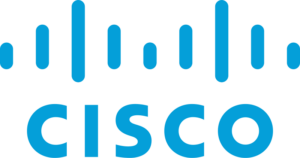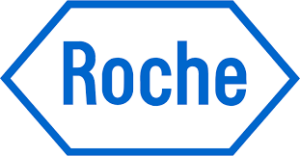 "We are grateful that you came all the way to Billund to meet Roche Diagnostics today. You created magic in the room today and I have already received so much positive feedback. You were "spot on". You also created a vulnerability that I have not experienced with the entire team before - wow, amazing. "A big thank you for coming into our lives Hardeep ...."
Pernille Schmidt, Director Healthcare Development, Roche Diagnostics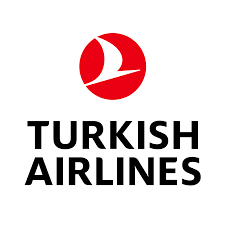 "Many thanks for your inspirational speech for our Corporate Clients and friends of Turkish Airlines Denmark. Your personal story and in-depth wisdom for achieving individual & Corporate goals brings out the best in people! If we ever have the chance to rebook you, we will certainly do so!"
Serkan Binyar, General Manager Turkish Airlines, Denmark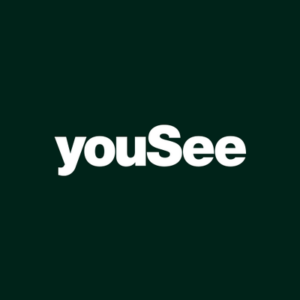 "Having witnessed Hardeep's effect and power, I have had the positive experience to work together with Hardeep during the ongoing transformation of the customer service functions at YouSee. Hardeep is an authentic, positive, driven individual who has enforced the management changes towards a data-driven performance culture. He has done this by delivering his own powerful story as well as continuous developing new challenges to the management team in order to push them towards achieving their objectives.
His honest, down to earth approach hits hard where it often is needed. His commitment to get involved in "our" process speaks to his high level of professionalism.
Please do yourself and your organisation a favour and book Hardeep as soon as possible. He will without doubt push you to higher levels."
Rolf Adamson, Senior Vice President, Customer Contact Centers at Yousee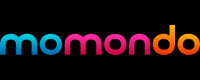 The Product & Development teams at momondo's Copenhagen office has had the honor of listening to Hardeep sharing "The Human Factor" speech. After a team-day with kicking off 2019 with our vision, strategy, objectives and key results, Hardeep helped us to really make sure that everyone was inspired to reach those goals and how to do it. Hardeep did an excellent job in making sure to understand our business, industry and topic in advance, and tailored his speech to our specific audience. The outcome resulted in a blast through every minute of his speech and he received extremely positive feedback from our teams. Hardeep has an amazing ability to speak directly to the hearts and minds of people and was truly inspirational in his approach. Hardeep helped our teams see each other, and the goals of our organisation, in a new light and he sparked changes that fuels better performance long after our kick-off ended.
- Pernille Trolle Brøgaard, Director of Product Management, momondo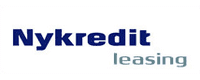 The whole company was assembled for our annual meeting and we experienced an incredibly inspiring talk from the energetic and dynamic speaker Hardeep Dhanjal. Just the kind of person I really appreciate. Many of the employees were inspired to become more focused and to train in order to get better at reaching their goals. Hardeep presented many key factors for success that everyone can take with them and apply directly to their daily work tasks, while at the same time being very entertaining. Lots of respect and a strong recommendation from us.
- Per Kyllebæk, Director, Nykredit Leasing

"We invited Hardeep to an event at Danske Bank where talents from throughout the bank were gathered for knowledge sharing, networking and ideation. The theme of the day was "Creating Impact", and we wanted a motivational speaker who would inspire our talents to reach for the stars and to "walk the walk" and not just "talk the talk". Hardeep definitely did that. He was able to bring everyone together and inject laughter and energy in to the room at the end of an intense day. If you want someone to impact and motivate your colleagues; Hardeep's your man."
Peter Andresen, Chief Consultant, Group HR, Danske Bank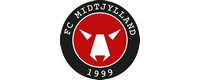 Hardeep made an impression! A strong and lasting impression. The Professional team, our talent academy and all of our employees got a completely authentic performance which was full of passion, vigor, energy, and especially knowledge, on how one can grow as a person, group or business. A combination of personal experience peppered with examples from performance culture, created a magical morning in Ikast. We still carry Hardeeps talk with us in our hearts and in our minds every day. We highly recommend Hardeeps skills to others. You will not be sorry. It is not the last time we see Hardeep in FC Midtjylland.
- Glen Riddersholm, Head Coach, Football Club, FC Midtjylland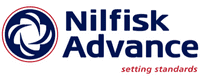 If you're like most of us, you'll leave the room with a million thoughts. Thoughts that will challenge you in terms of how, on what, and with whom you spend your life. No matter in your private- or corporate life.
- Anders Mau Kristiansen, Commercial Excellence Manager, Nilfisk Advance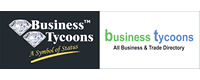 It is an honor to work with Hardeep, who inspires and sees the potential in everyone. Hardeep speaks in a powerful way on goals and the desire and sacrifice needed to achieve them. He makes the audience completely focused. He is so passionate about helping others, you actually just want to jump up and change your life immediately.
- Christopher Hansen, Co-founder and Chairman Tycoons Business Network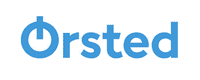 Hardeep is a remarkable inspiration for development of your full potential as a person and team, reminding you of the essential things in life.
In order to achieve your vision, you must confront your fears and utilise forgiveness, dedication and discipline. Focus, analysis an execution are the keys to overcoming the obstacles that prevent you from reaching your goals. It is how you will succeed even though your mind and the "spectators" are telling you that it is impossible. Hardeep uses his own life story as the foundation for his inspiring speak and has a unique ability to link his experiences and secrets to success, to your life and your organisations challenges. He motivates you to put your goals in perspective and activates a change in mindset and focus bringing you closer to your vison. Hardeep accomplishes this in a breath-taking way, that gives you goose bumps all over. He leaves you emotional touched, mentally inspired and empowered to act.
- Søren Thorbjørn Larsen, Director, Dep. EPC Dir. and Project Mgmt. Support, Wind Power, Ørsted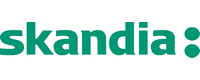 We had the pleasure of Hardeep for our IT day where we worked on the theme "Changes & Transformation". Hardeep hit everyone in the heart with his message as well as positive energy. Hardeep is incredibly passionate and inspiring and is really adept at spicing up serious messages with both humor and warmth. Everyone went home that day with an energy boost and many inspirational points for reflection on their own potential and development potential. I warmly recommend Hardeep as an inspirator and motivator.
- Torben Rosenkrans, CEO, Skandia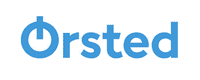 How do you mesmerize 150 professionals for 75 minutes? You hire Hardeep Dhanjal and experience an incredible, energetic, thought-provoking, serious and entertaining performance. Hardeep is personal, grounded, and brave enough to use his own vulnerability (strengths and challenges) to emphasize his points. He managed to draw parallels directly related to our business sector – Energy. A totally inspirational and powerful speak that we strongly recommend. He must be experienced.
- Christian Juul, Vice President, DONG Energy Wind Power A/S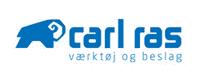 The show was shot by Hardeep, which was amazing and clearly the best whip in the nine years I've been with. The lecture on the first day also helped us to make ourselves a little more upset. Thanks again for a great post.
- Mikael Holm, Group Purchasing Manager / Corporate Purchasing Manager Carl Ras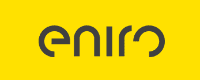 Thank you so much for an inspiring afternoon, where you gave us both energy and inspiration. You were a really positive experience and you were good at creating the good mood from the moment you entered the door. Your enthusiasm and high energy hit the spot from the very beginning and gave us all the energy. You were able to combine humor with the serious message and made it both permitted and easier for us to look inward. You're an eminent storyteller and you manage to maintain focus on our needs, whether the references are your own experiences or stories you've encountered over the years in your exciting network and interest in other people. It can be felt. You have some clear and cool messages: either you are a spectator or you are a player! Get out of your comfort zone - This is where it will be difficult, and this is where you develop! We will take them with us and will refer them again and again. It's really inspiring that you're starting from yourself - both when it's been unhealthy and hard, and when it's all gone and you've succeeded. Your targeting, passion and ability to convey was a big win for us and puts on the little gray of everyone. Thanks again a thousand times.
- Charlotte Lentini From, Nordic HR Project Manager, Eniro
- Mikkel Nedza, Head of Nordic Customer Service & Sales Support, Eniro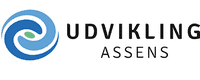 Thank you very much for a deeply inspiring and enriching morning together with Hardeep. Participants - leaders from our small and large member companies - were challenged in the very best way and went from there with a strong commitment to making an even greater difference for themselves, their families and their employees. Hardep's commitment and dedication are contagious, and his story affected us all.
- Kristine Lyngbo, Business and Tourism Manager, Development Assens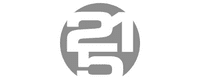 Dear Hardeep. Thank you for a motivating, engaging and super interesting lecture the other day. Right from the first meeting with you, it clearly recognizes how you with great humility take on the task of motivating your audience - you act in a serious yet unpretentious way to convey your message so that it is fully felt in the heart. Thank you for never giving up! I will make sure that on our internal blog for all our owners (about 300 families) write a message about you and our experience, there are many business owners among our owners, and I hope that you will experience interest from them.
- Laila Albæk Salem Køj, Direktør, 21-5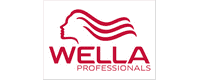 First of all, thank you very much for your inspiring speech at our meeting last Monday. I thought you hit our situation incredibly well and got everyone out of their seat and Changed their perspective. You have received a lot of positive feedback and created a great inspiration. I have already heard of several who have told you about your contribution to family and colleagues - I'm sure they would like to see and hear more from you in the future. Last but not least, your contribution made a perfect start to the topics and discussions we had throughout the day. Inspiration to take care of your own success, not to be satisfied with good and dare to set ambitious goals and pursue them fell uncommonly well in sync with the later themes.
- Jens Egelund-Muller, Wella Country Manager, Denmark and Norway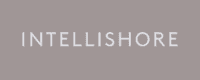 At Intellishore, we had the pleasure of having Hardeep give an absolutely awesome, inspiring and motivational boost of a speech for the entire company on the same day of our annual seminar departure to Tokyo. The purpose of the session was to move our company from performing good to GREAT. With his energetic and passionate personality, Hardeep simply nailed the session blended with hard facts, personal stories, discipline, life reflections flavored with incredible rhythmic beats. If you wish to inspire your audience, motivate team performance or are just in the need of an encouraging injection of vitality, then Hardeep is your guy. He catalyzed the process for us and we are confident that the session with Hardeep has ignited our quest to reach greatness in all we do as a company and for our clients. I hereby give Hardeep my warmest recommendations.
- Amit Lutra, founding partner, Intellishore A/S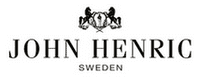 Hardeep has a unique ability to touch people in the heart and inspire them to fight for their goals. He is passionate and transfers his own passion and energy into the audience. Hardeep's lecture is a super experience for any kind of business event. I give Hardeep my strongest recommendation.
- Nicklas Nordbergh, CEO, John Henric AB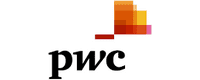 Hardeep speak from the heart. He touched my heart with his ability to speak to our innermost desires and ambitions. He motivates and inspires people to take advantage of life's many possibilities.
- Oskar Singha, Price Waterhouse Coopers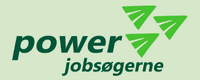 Great Big thanks to Hardeep, who with his personal story has been Powerjobsøgernes role model. Hardeep speaks with great empathy and passion and you feel his words so strongly that emotions affect you deep down in your soul. Hardeep has personally demonstrated how perseverance has given him super powers that he inspires and motivates thousands of others with. Powerjobsøgerne can highly recommend investing in the Hardeep offer. Before Hardeep's presentations we were "spectators" - now we are "players" on the field. We are so excited that we have booked Hardeep again and are very much looking forward to hearing him again at our next event.
- Pia Rasmussen, Event Coordinator, Powerjobsøgerne
I can only encourage everyone to use Hardeep as a motivational speaker and / or coach. He is a truly inspirational human being. Hardeep is simply Denmark's most inspirational speaker!
- Peter Hauge Jensen, Managing Director 3 x 34
EVENTS
(This calendar only shows some of the speaks)